NEW PENIS CASTING KIT INTRODUCTION
We now have a new style of Penis Copy Kit to offer!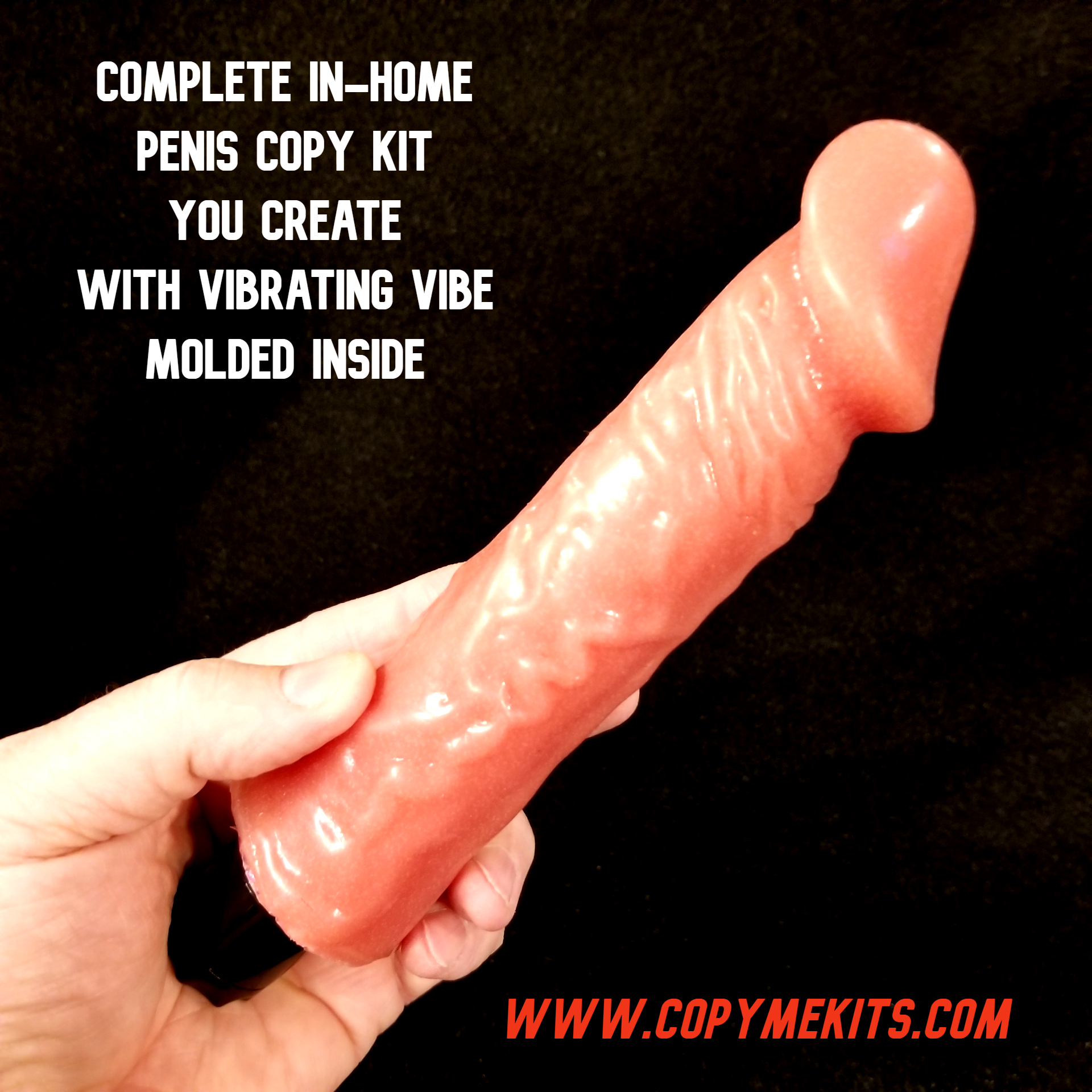 By popular demand,
THE ONE-PIECE PENIS COPY WITH VIBRATING WAND MOLDED INSIDE!!
Copy Me! Penis Casting Ultra Kit welcomes the most powerful vibrator molded into an exact copy of your favorite penis to date.
Twist the base for speed control and you are off to the next fantasy, enjoying the copy of the person you know and want to be with.
Don't use a dildo from off-the-shelf... who is that guy anyway?
This is something you can create together. Fun to make and even more fun to use.
Copy Me! products are the ONLY PATENTED CASTING SYSTEM IN THE WORLD.
Patent # US 10,099,44 B2
Why try any other kit with the promise of what we deliver?
We have gone through the process of testing and using only the best materials in our BEST-SELLING penis copy kits.
Twist, bend, use and reuse your copy over and over without worry of damage.
Our colors will not fade over time as others do.
100% waterproof makes every copy easy to wash and use under water. There is no worry that your electronics will fail if they get wet.
This is the peace of mind you get from the company that keeps YOU in mind.
So, you now have the choice:
Remote Control Vibe with Suction Cup Base
Remote Control Vibe with Handle Grip Base
NEW One-Piece Vibrating Wand Molded Inside
They all come in our wide spectrum of colors you create in Standard or XXL sizes.
All of this in one COMPLETE IN-HOME PENIS CASTING, DILDO MAKING, LEG SHAKING, BED BREAKING KIT!
Get one today so at night you can play!
ON SALE SOON!!